Best Backcountry Zones To Explore in California's Sierra Nevada Range
The Sierra Nevada Mountain Range spans nearly the entire great state of California, offering a variety of backcountry terrain options, pristine powder conditions, and not to mention, some of the most jaw-dropping views on planet earth. Local Guide Will Sperry lists the best backcountry zones to hit when venturing in the Golden State. 
Please Note: It's important to know that the backcountry is filled with hazards that go beyond what one might face at a ski area. There are many things to consider before getting into backcountry skiing like equipment, avalanche education, trip planning, and mentorship. Avalanche education is an important step to take for those that are interested in getting into backcountry skiing and riding. Plan to be self-sufficient with a beacon, shovel and probe for each member of your group, along with the knowledge of how to use them. Check out our previous blogs and Slay at Home Episodes for more details on all of these topics and get educated BEFORE ever venturing into the backcountry or hire a guide near you!
The spirit of John Muir is alive in the mountains of California, if you ever find yourself too hungry, too cold, too tired. Reflect on Muir's stories of bread and tea to fuel his first ascent of Mt Ritter, or his night in a blizzard at 14,000ft laying in a sulfur vent to keep warm on Mt. Shasta. And more, if you stay out late enough or rise early enough you too could witness the magic of the Sierra that had Mr. Muir all hot and bothered.   

The solitude Muir was able to achieve in his adventures throughout California seem hard to come by these days, but if you are creative, and willing to go a little bit farther, that solitude and serenity is yours to find. It may mean driving an extra hour or two, but in my experience those trips have always been the most memorable. 

"Then it seemed to me the Sierra should be called not the Nevada, or Snowy Range, but the Range of Light… It seems to me above all others the Range of Light, the most divinely beautiful of all mountain-chains I have seen." - John Muir 


SKILL LEVEL
Intermediate-Advanced

TERRAIN
Trees, Cut Runs, and Alpine

ELEVATION
6,950' - 14,179'

BEST SEASON
Spring, Early Summer

Aliens, Lumeriens, Earth's Chakra, & a Volcano? You bet, and we get to shred from 14,179ft. There is a ton of lore about Mt. Shasta, when you are standing on the flanks of that massive stratovolcano it is hard not to think that there is some power and energy in and around this mountain. Mt. Shasta is one of the best spring split-mountaineering destinations in California, you can get 7000' descents from the summit back to your car depending on the snowpack and your timing. However, you don't need to bring your ice axe and crampons to enjoy the bounties of Mt. Shasta in the winter. Old Ski bowl, accessed from the Bunny Flat Trailhead is a great place to make some turns without tagging the summit of this massive mountain. Another great option is to climb Avalanche Gulch to about 10,500ft where you'll find Helen Lake (there's no water), rip skins and enjoy the massive alpine rolling terrain. It's easy to go really fast here and have no idea because the terrain is so large.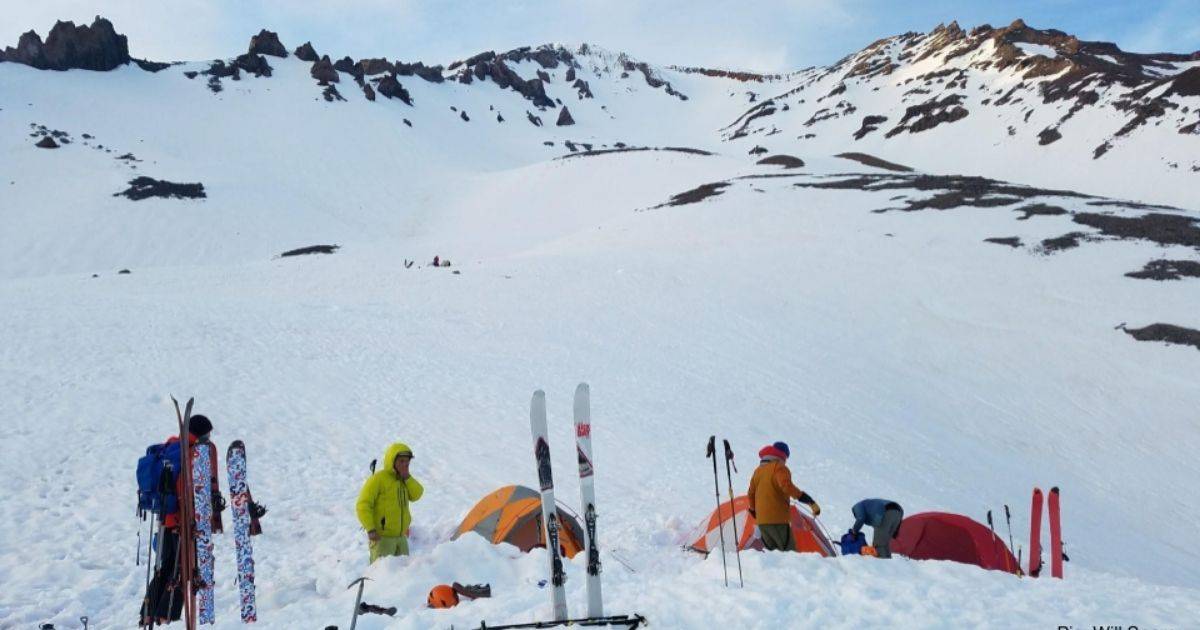 Mt.Shasta. (Photo: Will Sperry)

LASSEN VOLCANIC NATIONAL PARK


SKILL LEVEL
Intermediate-Advanced

ELEVATION
5,700' - 10,457'

BEST SEASON
Spring, Early Summer

TRAILHEAD
Kohm Yah-mah-nee Visitor Center 


Lassen Volcanic National Park is home to steaming fumaroles and numerous volcanoes. Jagged peaks tell the story of its eruptive past while hot water continues to shape the land. Mt. Lassen & the Lassen Volcanic Wilderness are typically blessed with more snow, when the Tahoe area or Eastern Sierra are leaning in the wrong direction on the drought scale. Access to the parking & Kohm Yah-mah-nee visitor center couldn't be easier, and the park is friendly to car camping in this lot for a small fee. Some great intro tours are to simply follow the groomed road and find some low angle trees to lap. For a bigger day heading up to the SW face of Brokeoff mountain will get you above the treeline to take in stunning views of the southern Cascades & down into the Sierra. Lastly, in the spring when the park opens the road, a car shuttle of the north bowl to the Devastated Area parking requires only 1200' of climbing for a big 4000' descent. There used to be a ski area in the park whose motto was "come ski a volcano" so I know we think riding volcanos now is cool but they have been doing it since the 50's. The ski lift was named Bumpass Heaven a little play on the Bumpass hell fumarole. 


SKILL LEVEL
Intermediate-Advanced

TERRAIN
Trees, Glades, Alpine

ELEVATION
7,250' - 8,800'

BEST SEASON
Winter, Spring


Castle Peak represents the craggy and most prominent mountain top just north of the summit of Donner Pass on I-80. Although it does have a bit more approach, the terrain surrounding the summit of Castle offers everything, from steep spines on the north side to sunny corn slopes on the south side – even an overnight shelter at the Peter Grubb Hut near Castle Pass. This trailhead represents some wonderful access for a multitude of winter users. Make sure to buy a pass (before you get here!) and find the California SNO-PARKS parking lot on the south side of I-80. Hikers, skiers, snowshoers and those just looking to experience winter can be found playing in the sunshine here atop Donner Pass. Some of the best lines for skiing from this trailhead can be found on Castle's north and south slopes.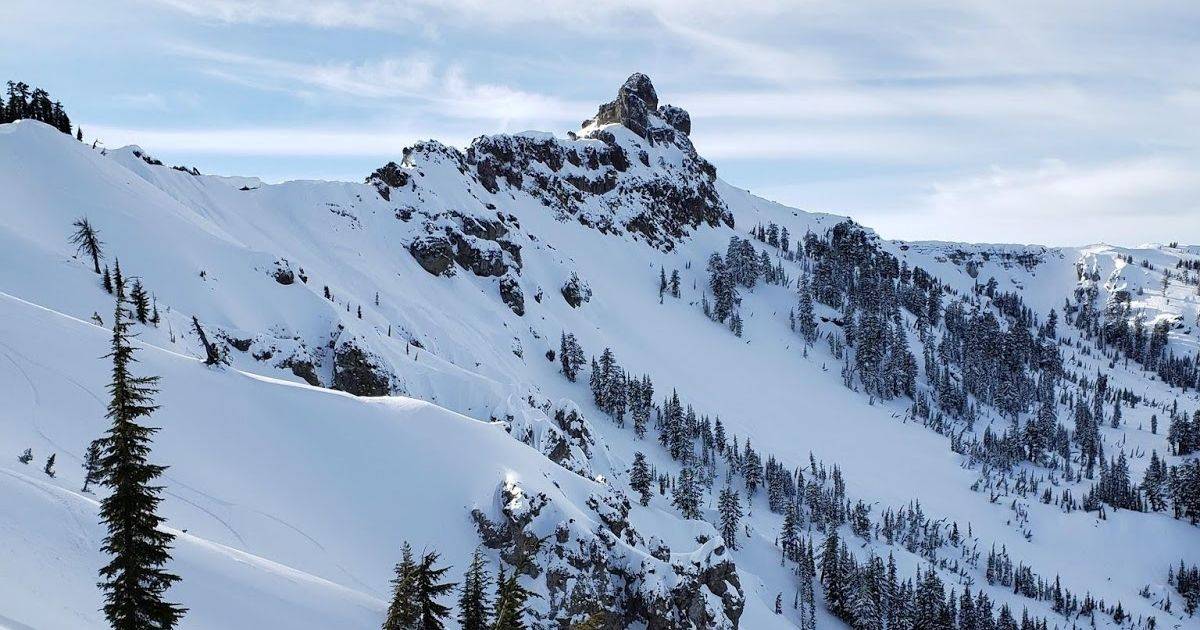 Castle Peak. (Photo: Will Sperry)
Virginia Lakes
Mammoth
McGee Creek
Bishop
Independence