get the education: avalanche education programs
We chat with the AIARE experts on how to dial in your avalanche safety and education training when getting started in the backcountry sponsored by San Juan Expeditions. Reading not your thing? Watch the recording of the webinar linked below. 
Silverton/Durango, Colorado
10 years in the backcountry 

why take an avalanche education course?
Entering the backcountry will be one of the best adventures of your life. It will take you incredible places and introduce you to incredible people. However, with it also comes significant risk, as venturing into avalanche terrain can be dangerous and even life threatening. As you start this journey it can be intimidating, but if you treat it as an life long learning opportunity you can enjoy the backcountry and gain the knowledge necessary to mitigate risk. The following blog post does not replace any formal avalanche education but outlines the education you need to start to venture beyond the ropes of the resort. 

So why even take an avalanche education course in the first place? Well there's a ton of good reasons, here are our top 5. 
1.You will learn how to recognize avalanche terrain and how to avoid risk while traveling in or around it 

2. You will learn how to read the avalanche forecast and use it to make a trip plan
3. You will learn how to read the snowpack and look for weak layers that might cause avalanches
4. You will learn how to rescue someone if an avalanche does occur
5. You will meet other like minded people who may become awesome backcountry partners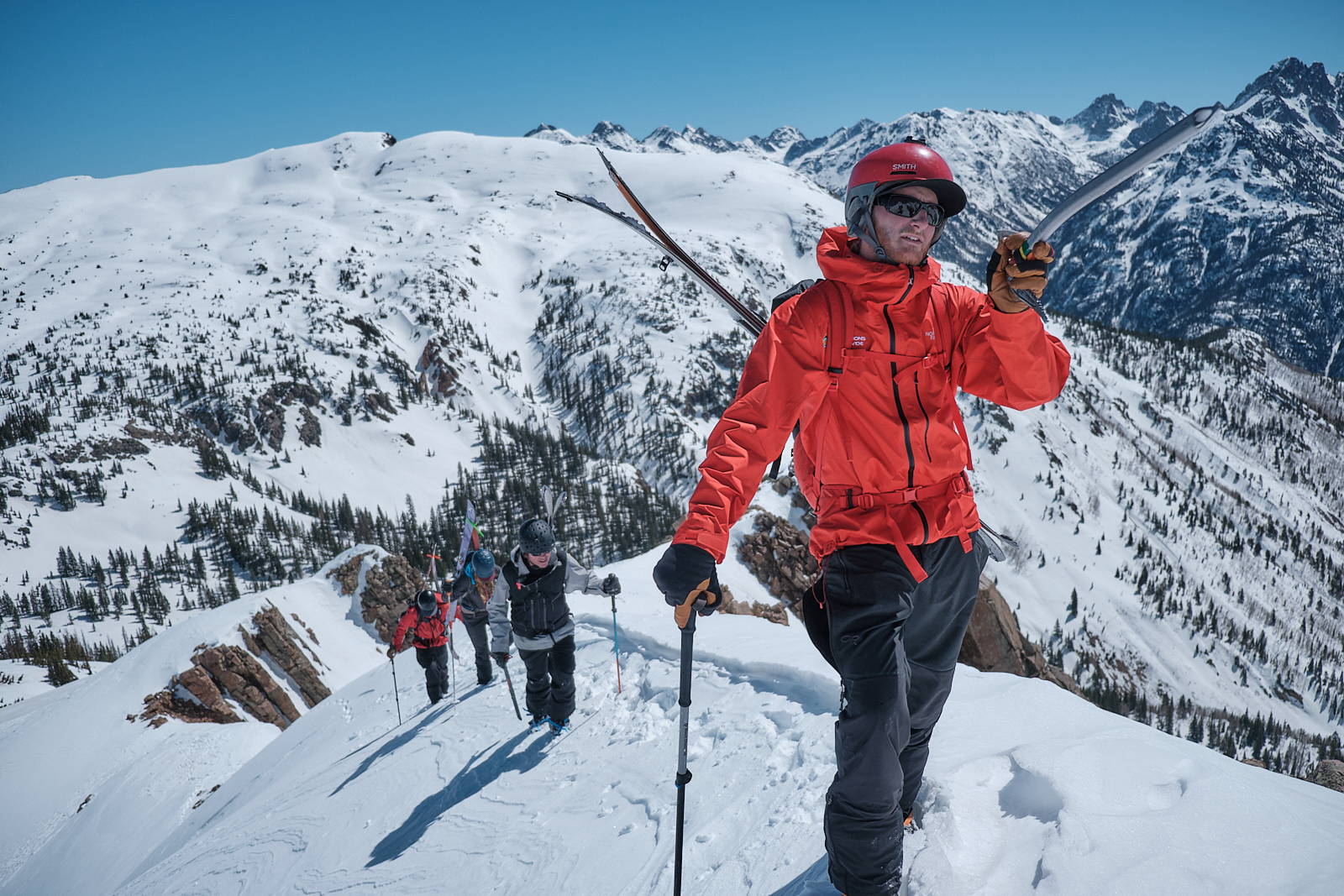 what can i expect from an avalanche education class in general?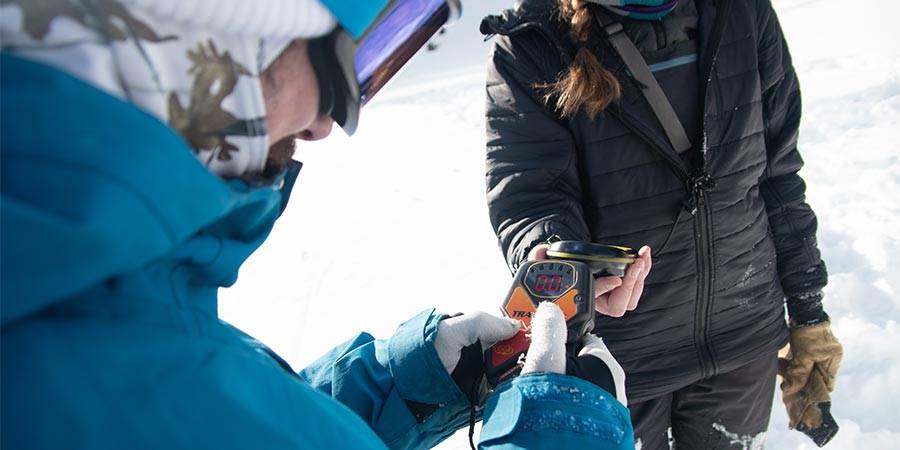 Beacon Drills. (Photo: Jacob J Photography)

In a typical avalanche education program attendees can expect to learn:
How to prepare for backcountry travel with seasonal and daily routines
How to use planning tools and checklists to facilitate communicating and making decisions as a group in order to reduce risk in avalanche terrain or avoid it all together
How to do a companion rescue
Techniques to continue to improve their rescue skills after a course completion.
AIARE is a nonprofit educational organization that writes research based curriculum for recreational travelers. Our focus is to enhance teaching about avalanche hazard and risk management with understanding from relevant fields such as behavioral economics, psychology, sociology, non-avalanche risk management, leadership, education and instruction along with lessons to be learn from industries such as medicine, aviation, firefighting and teaching.

We train experienced avalanche professionals to teach this curriculum and provide them with ongoing professional development. Through our provider network of over 100 providers such as guide services and schools in at least 13 states, we help support high quality and accessible avalanche education for over 10,000 students every year.
We also provide professional avalanche training as one of 6 professional training programs overseen by the American Avalanche Association.
what kinds of programs does aiare offer specifically?
The entire AIARE "
Decision Making in Avalanche Terrain
" program includes seven days of classroom, field, and self-paced online training. The curriculum is typically delivered in the following parts: Avalanche Rescue (1 day), the AIARE 1 (3 days), and the AIARE 2 (3 days). Decision Making in Avalanche Terrain is for ANYONE, regardless of method of travel, who wants to recreate in or near avalanche terrain.


pro vs. rec - how do i choose the right avy course for me?

rec programs
Rec programs are for everybody! Skiers, splitboarders, ice climbers, snowshoers, mountaineers, snowmobilers and anyone else who plans on entering a mountainous backcountry winter environment. 

avalanche awareness
This is a (usually free) short 1-2 hour lecture that is generally sponsored by your local Forecasting Center. The purpose of this course is to start to build your vocabulary around snow and avalanches, learn how to check your local bulletin, and give a very simple overview of how to travel in and around avalanche terrain.

aiare level 1
This is for the beginner to intermediate backcountry user, maybe you just bought a splitboard, maybe you ski out of bounds on the resort or maybe you have been out a few times with more experienced backcountry touring partners and want to start having more ownership in decision making when it comes to traveling and riding in avalanche terrain. You should know how to use your equipment before taking an AIARE 1!
In this 3 day course you will learn:
How to identify avalanche terrain using digital maps as well as in the field

How to plan a safe and efficient ski tour

How to evaluate weather, avalanche forecasts and snowpack

How to safely execute a companion rescue

And most importantly, how to make safe group decisions in avalanche terrain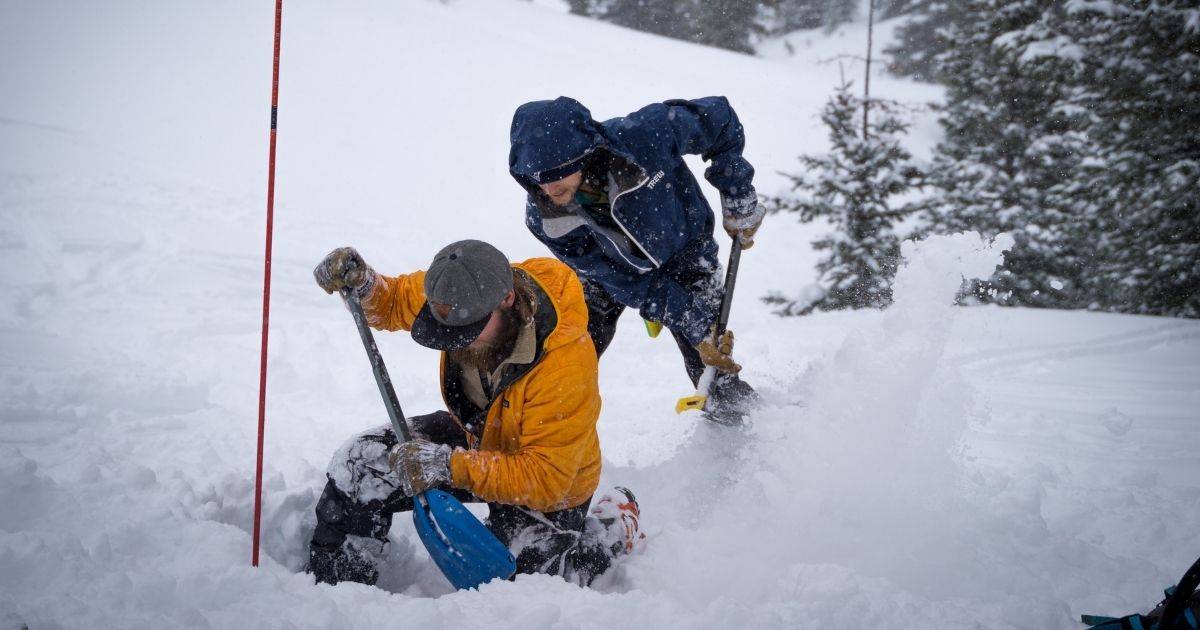 (Practicing with rescue drills with the shovels. Photo: San Juan Expeditions)
companion rescue
This 1 day course is a prerequisite for taking the AIARE Level 2. It is focused solely on practicing and sharpening your rescue skills and is appropriate for everyone from beginners to aspiring professionals. You will dial in beacon use, efficient shoveling and probing, and lots of scenario based practice. 

aiare level 2
This 3 day course dives much deeper into the science behind forecasting and snowpack. 

At the end of the course you should be able to:
Identify specific pieces of avalanche terrain and where consequences may be more severe.
Use tools such as weather models, SNOTEL data, and avalanche forecasts to make informed decisions on what types of terrain to enter
Demonstrate leadership skills within a small team that include facilitating small group discussion, promoting appropriate terrain selection, and utilizing simple risk management strategies.
Develop an ability for simple point forecasting for terrain where you may no longer have access to a published avalanche bulletin.
do i need to take a pro course?
Pro programs are for folks pursuing jobs and careers in the avalanche world; ski patrol, splitboard guides, ski guides, snowmobile guides, heli guides, snowshoe guides, forecasters, DOT crews. These programs have Pass/Fail components and you are evaluated on a variety of skills. 


where can i find an avalanche course in my area?

go out with a guide + find mentors!
You can also check out your local guide service.
San Juan Expeditions
here in CO offers a wide variety of courses and we recommend going out with a guide
BEFORE
taking an AIARE course. Going out with a guide or mentor really should be a prerequisite to taking a course. You need to spend some time getting to know your gear first, so you can focus on learning in your course. Level 1 instructors are not there to teach you how to use your gear. SJE offers all AIARE Programs (Level 1, Level 2, and companion rescue courses) as well as some great guided options to improve your skills in the backcountry. SJE 's Avalanche education programs can be found online here: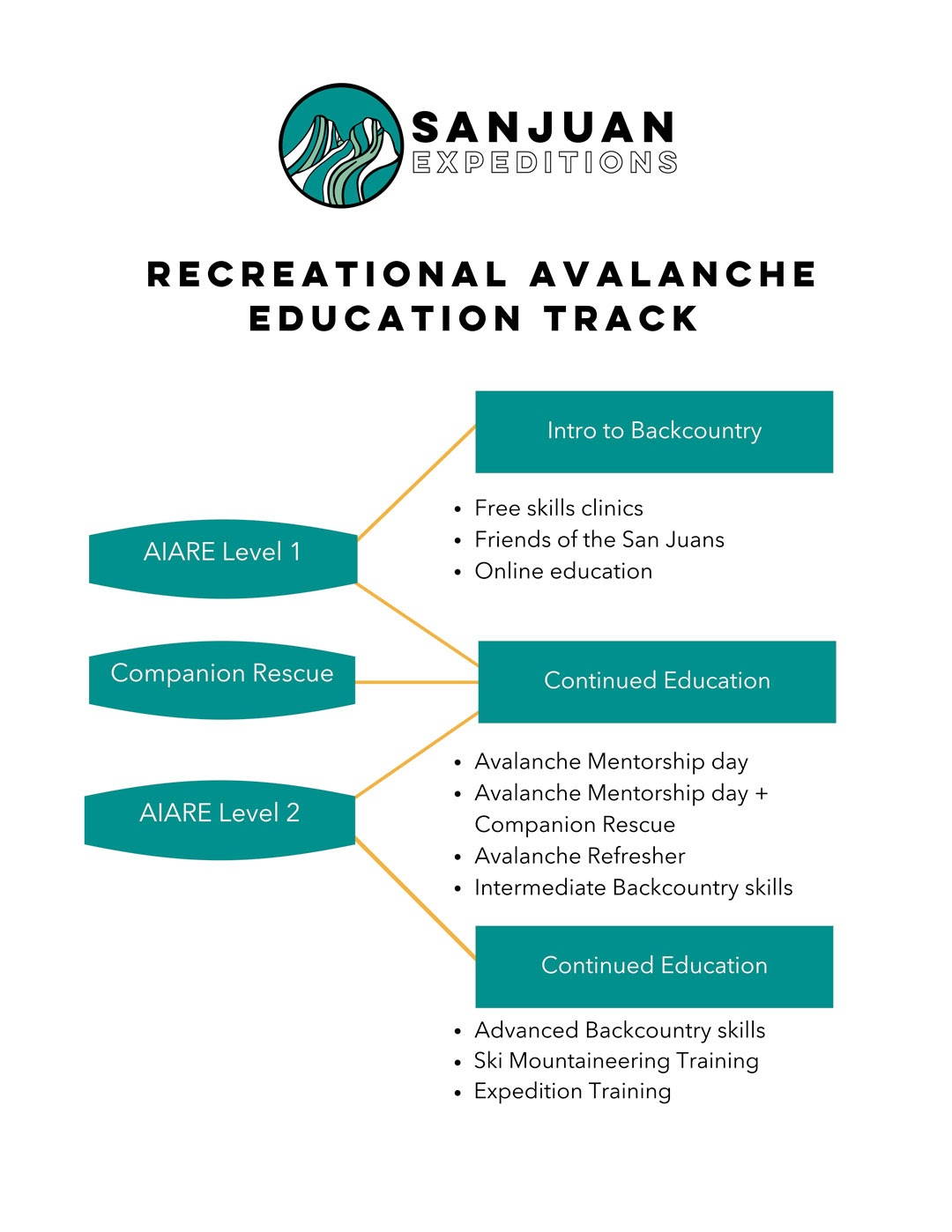 more san juan expeditions courses offered

intro to backcountry skiing/splitboarding
This one day course teaches you the foundations of backcountry skiing and split boarding. You will get an incredible amount of practice skinning uphill, transitioning, and riding downhill in fresh untracked snow. Our guides and instructors all have a background in education and will introduce you to the craft of backcountry decision-making and terrain travel. This is a great way to learn to how to become an educated and independent backcountry skier or rider. This course is designed to help you prepare to take our AIARE Level 1 avalanche course.

Topics include:
Skinning techniques for different terrain
Transitioning quickly from uphill mode to downhill, and back
Downhill technique for varied terrain and snow conditions
Avalanche terrain awareness and detailed explanation of how to read the forecast
alumni mentorship ski/split days
Beyond AIARE, SJE offers ski/splitboard mentorship days for folks after Level 1 and after Level 2 courses for continued education. These programs consist of refreshing skills and practicing travel techniques, terrain identification, group management, decision making, etc. with the assistance of a certified instructor and guide. It is a more affordable and practical way to learn new skills and refresh the knowledge from past years. It is only available to folks who have previously participated in a SJE program. 


two day advanced backcountry touring 
After learning the foundations of backcountry skiing and becoming familiar with your gear, transitions, and planning your own touring day, the next step is learning how to feel confident in more technical terrain. Many folks plateau and ski the same terrain after learning the foundations, but we are here to give you skills to go further and get off the traditional skin track. This is also a great course for folks that need to sharpen their skills before heading on a ski trip to Alaska, South America, Japan, or the Himalaya. 

Topics Include:
Faster transitions

Transitioning to booting quickly and safely in steep terrain
Steep skinning and setting a good track
Avalanche terrain awareness  
Terrain assessment for stability and snow quality
Downhill technique for difficult snow conditions
splitboard mountaineering
SJE offers 3 days ski/splitboard mountaineering courses either out of a hut, silverton town based, or winter camping skills based. These courses are aimed at the high level riders who are looking to learn more about how to manage and ride big terrain through the use of advanced techniques and ropes. Courses can be found here: San Juan Ski Mountaineering Camps.


hut based avy course
SJE has hut based courses for AIARE Level 1 and Level 2 courses. They can be found in our Avalanche education catalog. We use the Addie S hut four all of our courses. Hut based courses offer a unique learning experience through immersion. Students get to live with their instructors/guides for a whole weekend. The learning doesn't just stop at 5 o'clock.  


women's specific courses
SJE is fortunate to have some incredible female guides/instructors on staff leading an all women's hut trip and other on-snow courses. 


forecasting sites
Forecasting sites are also are also great sources of information you will use when traveling in avalanche terrain. Learn how to check the forecast and other online trip planning resources in the Slay at Home episode
Get Outside: How to Plan a Backcountry Trip
.  


missed the webinar? we got you!